One of the best things about cooking plant-based recipes is just how much easier preparing ingredients and whipping up amazing meals in a time crunch becomes.
You no longer have to worry about undercooking meat products (and the health hazards that come along with it!) or think twice about licking the spoon as you're mixing the pancake batter.
With many vegan recipes built to be quicker, cheaper, and easier to cook than their non-vegan counterparts, baking cakes and other indulgent sweet treats also becomes child's play — especially if you're baking loaf cakes.
With sunnier and warmer months soon ahead of us, we want to help new vegans celebrate spring in the tastiest way possible: Diving into the world of vegan baking with incredibly easy and beginner-friendly vegan cake recipes!
In this brief guide, we want to share three of our favourite vegan loaf cake recipes, so you can surprise your family and make the weekend feel that much sweeter.
Vegan Lemon Drizzle Loaf Cake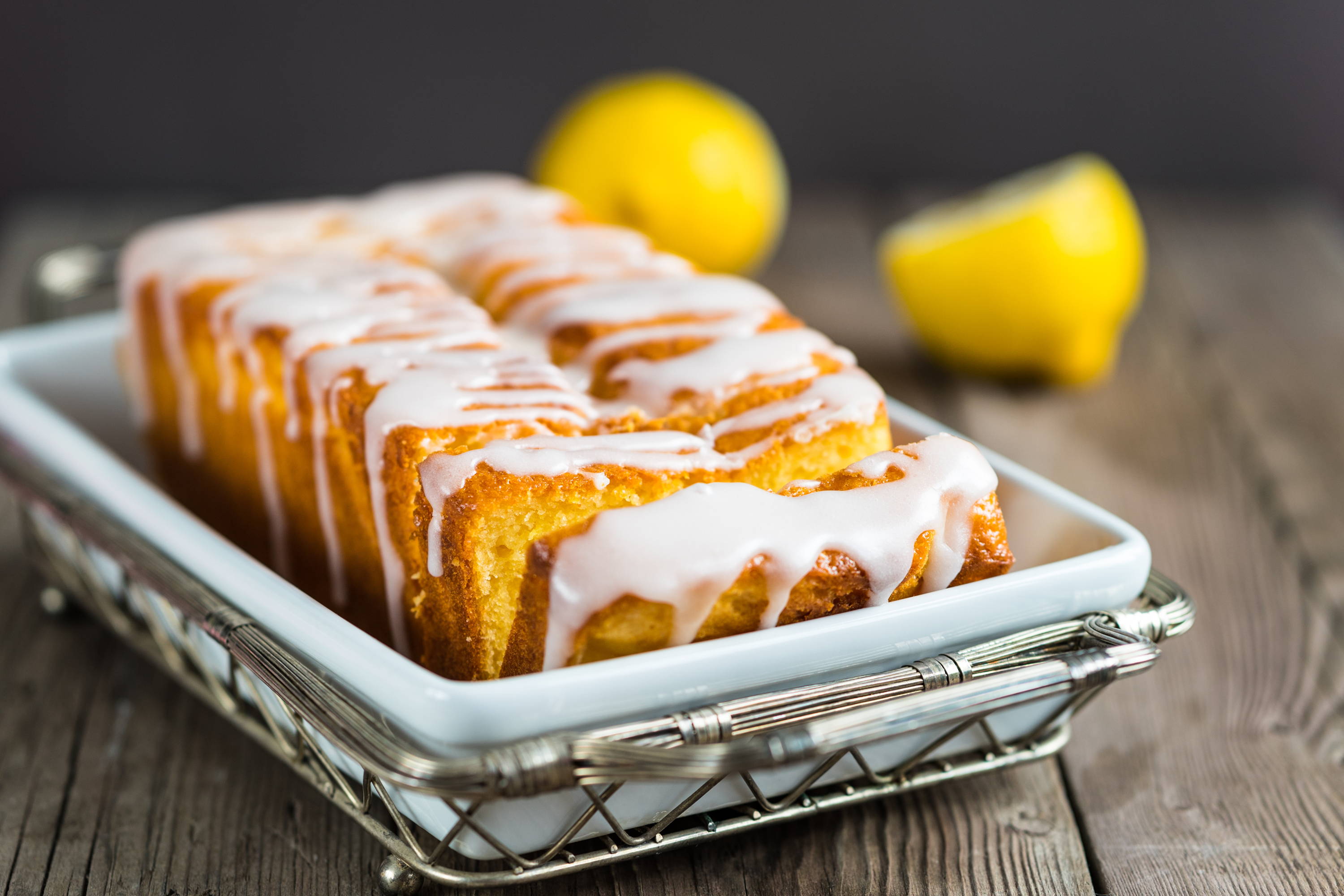 Light, fluffy, and deliciously zesty, a classic lemon drizzle cake is guaranteed to fit everyone's tastes, and it is incredibly easy to prepare without milk, butter, or eggs. Here's how to prepare the perfect partner to your afternoon cuppa:
Start by preheating the oven to 200ºC.
In a jug or large mixing bowl, start mixing the dry ingredients first: 2 cups of all purpose flour, 1 cup of caster sugar (brown will not work as well for lightness!), 1 tsp of baking soda, a pinch of salt, and the zest of one medium-sized lemon (the fresher, the better).
Then, you'll want to add your wet ingredients: 80ml of vegetable oil, 1 cup of unsweetened soy milk, and the juice of half a lemon — if you want to use bottled lemon juice, keep in mind that'll be a little more sour!
Gently stir and mix the ingredients together, adding a couple of teaspoons of vegetable or olive oil on the inside of the tin to avoid sticking. Pour in the mixture and bake for around 30 minutes, before letting it cool for 5 to 10 minutes.
While your cake is cooling down, you can prepare the drizzle by simply mixing 150g of icing sugar with half the juice of a lemon, stirring thoroughly.
For best results, you'll also want to add a squeeze of fresh lemon juice on top of the cooling loaf to maintain moisture, and pour the icing on top.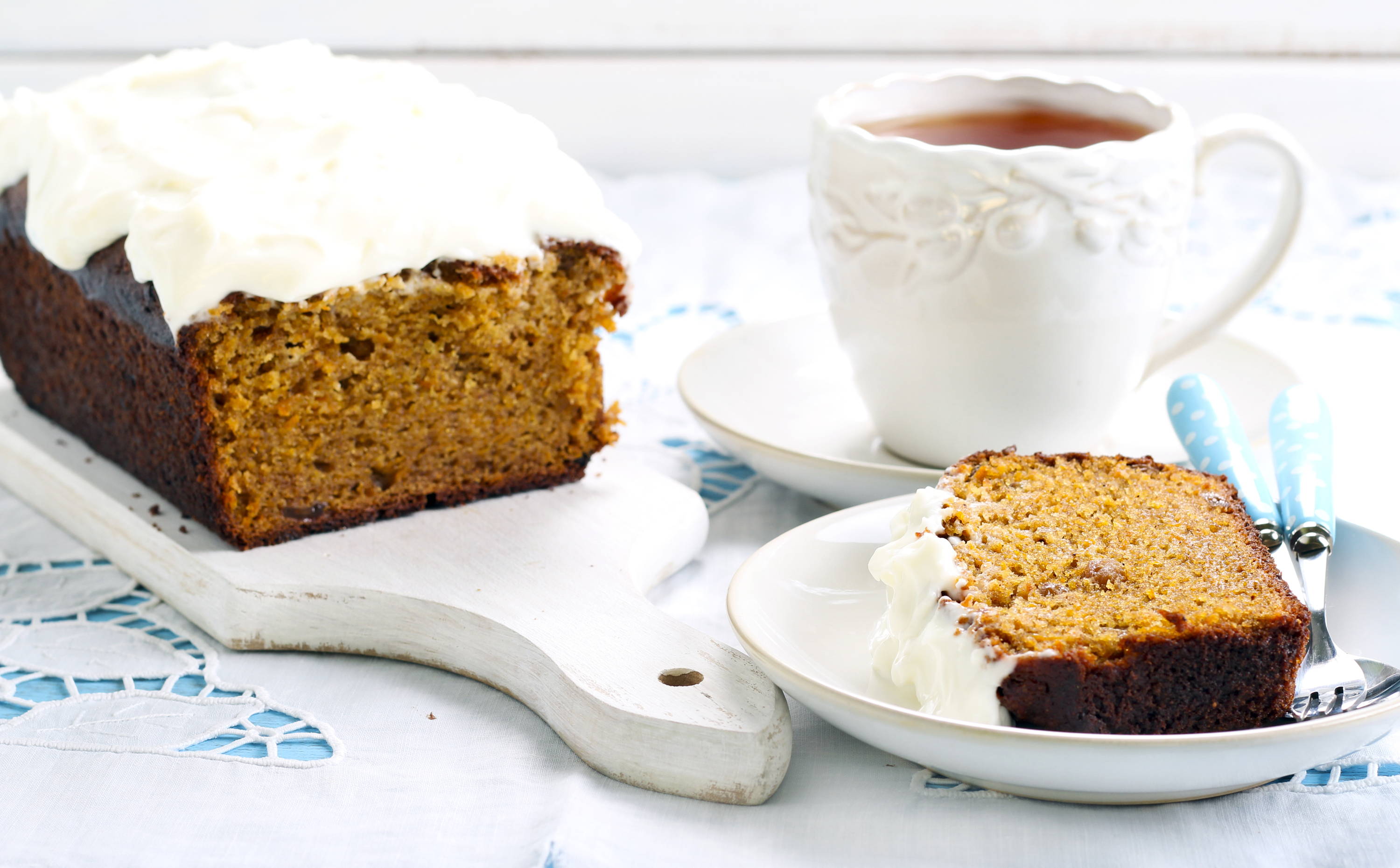 A simple, sweet, and subtly spiced carrot cake loaf never fails to impress, and since no dairy or eggs are used in this surprisingly easy vegan version, the surprise will likely be doubled!
To prepare, start by heating the oven to 180ºC, lightly greasing the loaf tin with olive oil or vegetable oil. Whisk the wet ingredients and sugar first: ¾ cup of soft brown sugar, ⅓ cup of caster sugar, ½ cup of vegetable oil, ½ cup of unsweetened soy milk, 2 tsp of lemon juice, 1 tsp of vanilla extract, and the zest of a medium-sized orange.
For the dry ingredients, mix together 2 cups of all purpose flour, 1 tsp of baking soda, ½ tsp of ground ginger, ½ tsp of ground cinnamon, ¼ tsp of ground nutmeg, and a pinch of salt.
Combining the wet and dry ingredients together in a bowl, add in approximately 240g of grated carrots while mixing with a spoon, making sure not to overprocess the batter. Pour the mixture in the tin and bake for around an hour, letting the cake cool for up to 10 minutes while preparing the glaze.
And speaking of glaze, what would go best on top of your vegan carrot cake than a fully plant-based cream cheese frosting?
You can easily make your own by whisking together your favourite brand of vegan cream cheese (approximately 200g), 4 cups of icing sugar, ½ cup of margarine, 1 tsp vanilla extract, and 2 tsp of lemon juice.
Vegan Rum & Raisin Loaf Cake
If you're in the mood for something deliciously fruity, moist, and slightly chewy, a vegan rum and raisin loaf cake will put a creative spin on an old-timey favourite.
To prepare, preheat your oven to 180ºC, greasing your baking tin with some vegetable or olive oil before mixing the dry ingredients together: ½ cup of self-rising flour, 2 tsp of baking powder, ½ cup of caster sugar, ½ tsp of cinnamon, ½ tsp of nutmeg, a pinch of salt, and 1 cup of raisins that have been soaked for a couple of hours in warm water and a splash of rum.
For the wet ingredients, you'll want to mix 1 cup of unsweetened soy milk, ¼ cup of applesauce, 1 tsp of vanilla extract, and 2 tbsp of rum. After whisking the ingredients together gently, pour the mixture into the tin, decorate the top with some flaked almonds, walnut brittle, and glace cherries, and bake for around 45 minutes.
Leave the cake to cool for around 20 minutes before digging in — no icing or glaze required!
Vegan baked goods straight to your door
Baking cakes, brownies, or muffins that are just as moist, soft, and delicious as the baked good you might have grown up with is incredibly easy, even for those who don't love to spend time in the kitchen!
If you're just after a quick treat and want to get all the sweetness without any of the oven work, we have a growing collection of vegan cakes and plant-based baked goods ready to be delivered straight to your door, or alternatively, convenient ready-made mixes for unleashing your inner vegan baker!
Last Updated: 25/05/2021
Author: Gaia Graziotti